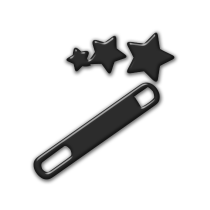 Mapador provides a cloud based platform to analyze, extract, categorize and organize application information to unravel your applications' built-in rules and processes. 
Mapador Business Rules Extraction enables organizations to address the following key decision points:
Application rewrite and quantitatively estimate work required
Level of customization for an off the shelf package
Migration/modernization or a re-host strategy
Moving application to a business rules engine
Technology/Platform consolidation
Mapador's platform provides all the information required for the application owners, CIO, System Integrators and development teams to decide on the best course of action.
All harvested business rules require review by business analysts and subject matter experts to determine:
Relevancy of harvested business rules
Redundant and obsolete rules
Level of complexity of harvested rules and suitability for use of code generators
Traversing business rules flow across multiple technologies, applications and platforms
A typical successful implementation requires the following:
Subject matter expertise
Application domain experts
Application meta-data including embedded business logic
Application documentation
A Platform to harvest, organize and consolidate business logic into business rules and processes
Ability to keep track of business rules consolidation activities and reflecting code changes
Mapador automates the task of extracting meta-data from application source code, application documentation and application server logs to generate a map of the application business logic in flowcharts and decision tables. The Platform allows the extracted business logic sub-routines to be deactivated, merged, split, renamed and annotated, to provide subject matter experts (SMEs) with the features required to enable derivation of business rules and processes.
All activities are tracked and logged by the platform to enable proper accountability and reverting to earlier versions of extracted rules.
Mapador BRE platform comes with a plethora of code coverage and business rules reports and provides ability to create custom reports to meet end user's specific requirements.