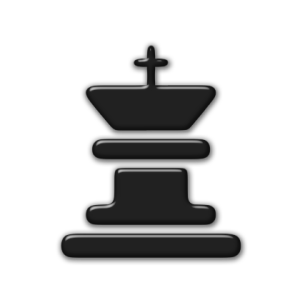 Utilizing its unique technology, a comprehensive methodology and expertise, Mapador Inc. provides specific solutions that address key areas of both corporate and IT governance.
Successfully planning and implementing change requires a well-defined roadmap that ensures stakeholder involvement. The Project Pre-Check methodology draws from the vast experience of senior level managers and identifies, via a set of pointed checklists, the exact areas where attention is necessary. It is as if you hired dozens of C-level managers and combined their hard-earned wisdom into a simple-to-use map for success.
Using the Project Pre-Check practices, our clients build organizational capability while ensuring completed changes are consistent with their strategies and deliver to performance expectations.
The inception of the Sarbanes-Oxley act (or Bill C-198 in Canada) put increasing pressure on top level management to adhere to regulatory compliance. As IT represents the backbone of most business operations, proper and verifiable governance over it provides a measurable component to fulfilling these requirements.
A fundamental theme within such demonstrable oversight is that IT capability can no longer be treated as a 'black box'. Key decisions must not be simply made (or justified) by IT professionals but should involve all stakeholders. Clear measures and capabilities must be available to allow organizations to oversee and control how IT functions align with the overall goals of the business.
Many high level strategies and corresponding initiatives, such as the implementation or improvement of standards, M&A activities or the introduction of a Service Level Architecture call for effective Application Management.
Mapador Inc. offers a comprehensive solution to these needs, comprising of enabling processes, expertise and technology. Our experts bring many years of practical experience both from a management and a technical perspective. Mapador's repository provides the necessary high-level abstraction and representation of the IT portfolio and its continuous evolution, enabling informed decision making by all related and affected areas, such as the board, finance and users.
Proper governance through Application Management allows decisions and deliverables to be agreed upon up-front and exposes IT capability to all stakeholders. It provides the proper understanding and oversight of any path taken, thus enabling a much more effective cooperation between business and IT.
Once a decision is made to outsource some or all of the IT function, the next steps involve the creation of a Request for Proposal and negotiations with prospective vendors. Understanding the clear scope, state of maintainability, and complexity of the application(s) involved is essential in arriving at an ultimately correct, clear and cost-effective contract. Naturally, the more informed and prepared a company is, the more beneficial agreement it can negotiate. Mapador's technology automatically delivers this understanding, at a small fraction of the price increase a vendor-driven outsourcing agreement would typically cause.
To ensure the real and continuous business value of any outsourcing strategy, the key factors that in the first place initiated such a path must be monitored and periodically confirmed. At the same time, companies must retain the knowledge to effectively negotiate and monitor any new component. Without such oversight, it is inevitable that decision enabling knowledge gradually shifts to the vendor and outsourcing costs increase. Moreover, without retaining key knowledge, corporations become increasingly dependent on the outsourcer. Repatriation of the IT function or switching vendors becomes progressively more unfeasible, resulting in complete dependence and often practically uncontrollable costs.
Mapador's technology completely answers these concerns by automatically retaining the right amount of knowledge, without any additional burden on the IT organization.
A key component of IT governance is to properly document all operational information, such as dependencies, recovery instructions, etc. Mapador Inc. offers an automated solution that generates Run Books produced in your company's standard format, regardless of platform or language, as well as incorporates all otherwise manually entered components.
Mapador Inc. offers a quality improvement solution for both individual applications or for the complete application portfolio. Whether your target is to increase the performance or reliability of a single application or to introduce or enhance metrics based quality control, Mapador's solution brings clear, effective and actionable results.