Application Mass Change is a specialized solution offered to help clients analyze and change their information systems in a comprehensive and effective manner. Such requirements may arise for a variety of reasons, such as the need to handle an increased volume of data or allow for new components to be integrated in an effective manner.Mapador Inc. provides specific solutions for updating system portfolios for Euro compliance, conversion to COBOL LE or to the Options Clearing Corporation's new representation of listed options contracts. Please contact us for details.

As companies and their business grow, so does the number of products, number of customers, and number of suppliers that their applications need to keep track of. Such growth may necessitate the mass update of all systems. As well, when new software needs to be integrated into an existing application portfolio (due to mergers, acquisitions or simply to the purchase of a new software package), legacy systems must be quickly analyzed for impacts, and required changes identified and carried out. Often, time is of the essence as project deadlines leave little time to manually search a large portfolio of systems, usually residing on various platforms.

Mass Change has been designed to address exactly these situations and provide an end-to-end solution, from initial planning, through analysis, possibly code update and data conversion and final production implementation.

We achieve our outstanding accuracy, speed and cost efficiency by the remarkably high degree of automation we apply to all tasks of these inherently complex projects. While no 'magic bullets' exist to identify areas of interest in an application, building a common repository of all application code allows us to quickly answer questions about the applications that otherwise would require a considerable amount of manual searches.
COMPREHENSIVE STRATEGY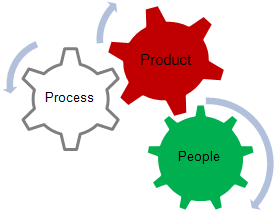 Tracking down and changing fields of interest (such as account numbers, product ids, vendor numbers, etc) and all their related fields, poses a significant technical and management challenge. It is the combination of Mapador's technology (specifically, Mapador Target), people and processes that make it possible to deliver such projects with unprecedented speed and quality. In fact, clients commented that we delivered mass change projects (from first call to production release) faster than any other vendor would have spent on just negotiating their contract – and at a fraction of the cost of manual delivery.
Of course, such consistently on-time and on-budget delivery is only possible by applying industry best practices for the management of change. Mapador Inc. uses the Project-PreCheckTM methodology for its project deliveries, proven to deliver without fail.
The framework was developed using best practices espoused by management of change practitioners, project management practices including the Guide to the Project Management Body of Knowledge (PMBOK) and OPM3 from the Project Management Institute, Prince2 and P3M3 from the UK Office of Government Commerce, software development practices including IBM's Unified Process, DSDM, SEI's CMMI and industry standards from the IT Governance Institute (COBIT and Val IT), ISO/IEC and the IT Infrastructure Library (ITIL). From each of these, relevant components were included in the framework to specifically ensure the success of an Application Migration project.
 CLEAR BENEFITS
Mapador's Application Mass Change solution offers clients the following benefits:
Measurable cost savings – in our experience, our service achieves 20% to 50% overall cost reduction relative to traditional approaches that do not take advantage of our automated code parsing and conversion technology.
100% quality – in addition to the high degree of automation that practically eliminates the possibility of human errors, our service process also has built in quality control steps after each task. An independent team of quality assurance analysts is assigned to all projects that monitor the quality of the work in progress. This ensures that there are always at least two independent analysts who look at each issue and each proposed solution.
Unprecedented turnaround time – due to the high level of parallelism built into our automated process, conversion projects can be delivered in a fraction of the time it would take using traditional methods, all without compromising on quality.
Minimal client IT resource requirements – this lets our clients focus on other strategic initiatives while we take care of the expansion needs of the system.
No code freeze – during the conversion process, no matter how fast it is, there is always the possibility that the production code needs to be changed for various reasons. Our service has been designed to receive and incorporate such changes into the expansion project's code base at any time, without losing other analysis or implementation work.
Worry free relationship – we provide continuous status reporting to our clients on the progress of our work. Our status reports come in many levels of details and summarization. We'll gladly distribute our reports to any interested party at the client's organization in their preferred format and medium, including the Web. We feel that it is imperative to keep all stakeholders well informed at all times to allow them better organize and prioritize their own work related to the conversion process.
Flexible arrangements – we offer our solution on a co-sourced or on a completely outsourced basis. In a co-sourced arrangement, our clients utilize their own resources to accomplish some of the tasks, such as carrying out code changes, implementation or testing.
Single project approach – large systems typically comprise of many diverse components written in different programming languages and running on a variety of platforms. Our tools have been designed to handle all programming languages and platforms. Should the need arise to handle a new language or language dialect we have not encountered before, we have the in-house expertise to extend the capabilities of our parsers very quickly, without any impact on the project. All analysis results and change requirements are consolidated in a single database, allowing treating the update of heterogeneous systems as a single project and analyzing, changing, and delivering them as a whole.
Accurate, user-friendly documentation – as one of the first tasks of a conversion project, we create an up to date documentation of the target system, exposing all significant architectural relationships among the system's components. This information is stored in our repository. The contents of the database can be published in HTML format providing an excellent Intranet based system documentation for our clients. Such electronic documentation has many useful applications for ongoing maintenance or system upgrades for a long time well beyond the duration of the Mass Change project.